Our customers tell us that our 7 day "free trial" is very helpful in choosing the right 2 way radio equipment. Every location is unique. Power lines, buildings and electronic equipment are just a few of the factors that effect radio waves. By taking advantage of our free 7 day 2 way radio trial you'll know how well our equipment works before you spend a dime.

The 7 day free trial also helps our customers choose the right features and accessories for their application.

Our free 7 day two way radio trial is available to businesses, schools and government agencies operating in the USA. Give us a call now at 239-601-1969 and we will email or fax our short "Free Trial Form" for you to complete and return. We usually ship your trial radios no later than the next business day... After all we are 2 Way Radio Express!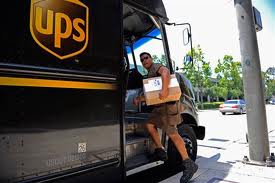 The 7 day free trial begins the day you receive our equipment. Use the trial period to experience the efficiency boosting power of two way radios. At the end of the 7 day trial period you can buy the equipment or return it. (Your only obligation is returning the equipment in like new condition.)

Call 239-601-1969 and start your 7 day free trial today!


Copyright © 2021 - 2 Way Radio Express.
All rights reserved.
Sitemap | XML Sitemap | Privacy Policy
What our Customers are saying!


"Thanks so much for your excellent service. It's a pleasure doing business with you."
Jennifer,
Entegra Systems

"The radios are terrific. They are easy to use and make us more productive. Your service has been perfect."
Laurie,
Seznick Dental Offices

"The radios worked exactly as you described. Thanks for the great service and all your help."
Maria,
5 Ave Professional Office

"You have always provided us with top-notch service and solutions. Thank you very much for excellent service over the last year."
Morgan
Peace in Medicine